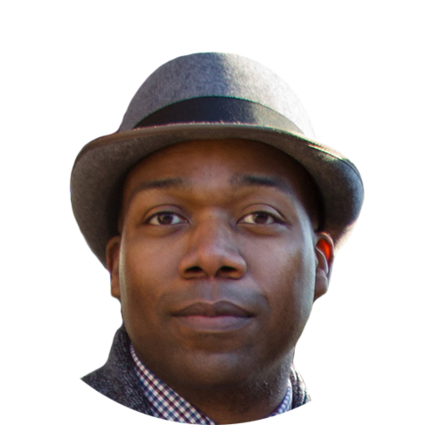 Abraham Walker
Realtor
A little about me
and why I love real estate
In 2008, my real estate career began as I embarked on another new journey, that of fatherhood. My wife and I were expecting our first child, Abraham II, and one thing I knew was I wanted to be different from my own childhood was having the opportunity to spend as much time with my family as possible.
Growing up in New Orleans, my dad would work long 12-hour shifts. While I'm grateful for his sacrifice, my two-parent home often felt like my mom was the only one there.
Knowing I wanted to provide my future child with a different experience I began looking to change career paths.
My wife, Krystal, introduced me to Rich Dad Poor Dad by Robert Kiyosaki and Sharon Lechter.
From there my world began to change.
At the age of 25 with a new family to care for, I wasn't able to begin investing in real estate but with my wife's encouragement, I began my journey as a real estate agent.
In my first full year selling real estate, I was awarded Rookie of the Year as one of the top five agents in the office.
Things were going great and in the summer of 2010, my wife and I welcomed a second son, Theodore. But 2010 won't end on a high note for my family.
In December just a few days before Christmas my older brother was murdered.
That marked another turning point in my life as my wife and I decided New Orleans was not the place we wanted to raise our family.
In 2012 my wife, Krystal, came on full time as my assistant and we began to work more diligently to execute our relocation plan. We decided we would need to relocate to a safer environment if our goal was to truly give our boys an experience unlike our own.
We had a short checklist of requirements for each area we considered relocating to. That list included:
A great public school system
Low Violent Crime Rate
Steady Housing Market
Diverse Community
Lots of Family-Centered Things to Do
After researching and considering several parts of the country we decided on Fairfax County, Virginia.
Now closing a business and starting anew in a completely different environment took some planning. By summer 2013 we were happily settled in our new home and we've been living in and loving Fairfax County ever since.
We did the research and we hope that you can entrust to share what we've learned with you. I pride myself in turning the business relationships I've made into long-lasting relationships and friendships.
One thing you'll notice about us that's different than other companies is that we like to teach our clients. We believe that informed consumers make better choices.
It's why our content is information centered and not entertainment-driven.
I believe it's my job to educate you on making the right decision, especially if you are making that decision on your own with little information about the area or no relationship with those already living here.
Northern Virginia is the south in name alone, meaning we definitely missed the southern hospitality we were used to coming from Louisiana. Fairfax County is such a transient area that connections don't come as fast and aren't as easy to make.