Pros and Cons of Living in Fairfax County
After living in Fairfax County for over a decade, I have a pretty good understanding of everything that makes Fairfax County a great place to live. But like anywhere else, there are a few cons to go along with those pros. Keep reading for our comprehensive lists of the Pros and Cons of living in Fairfax County.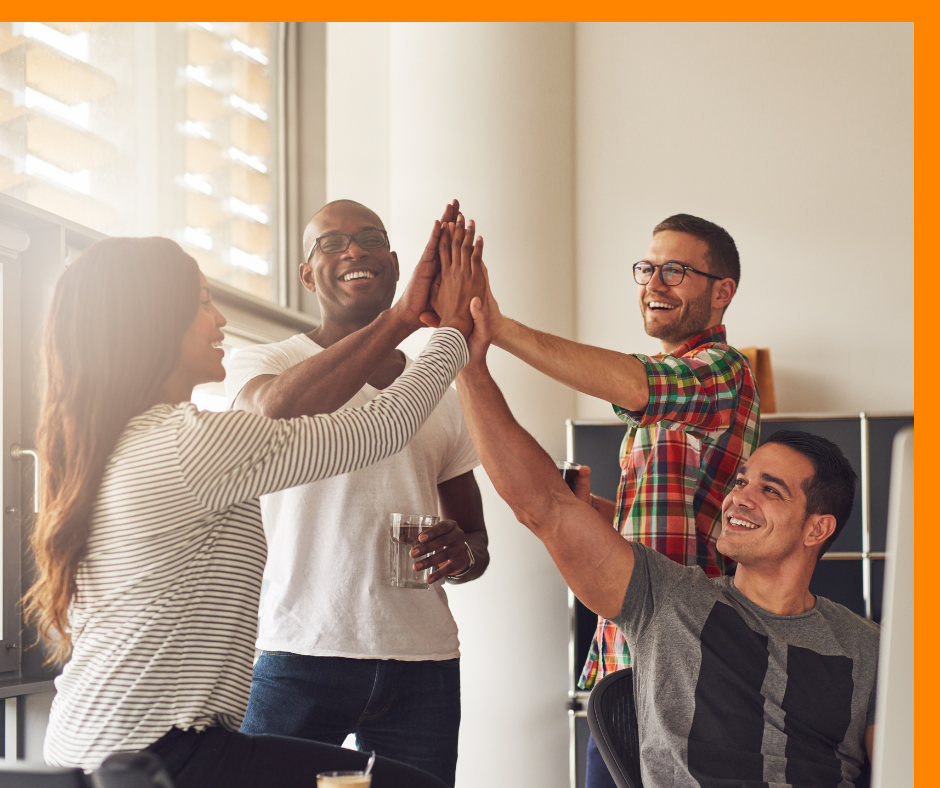 Diversity: A Vibrant Melting Pot
Our first Pro is Fairfax County's incredible diversity.
The 2020 census shows that Fairfax County is a cultural mosaic and that may be an understatement. Imagine living in a community that's like a live-action Benetton ad—people from all corners of the globe bringing their unique flavors to the table.
The cultural diversity here means a kaleidoscope of festivals, food, and friendships. Imagine a place where your neighborhood block party has homemade dishes from Ethiopia, Korea, El Salvador, and Iran, and that's just the start. The exchange of culinary delights reflects the exchange of ideas, perspectives, and traditions that occurs daily in Fairfax County.
The richness of this diversity is also evident in the school system. The students are not only taught the standard curriculum but are also immersed in a global classroom where each peer can teach something about their heritage. This leads to a broader worldview from an early age, and the benefit of that cannot be overstated. Children who grow up with friends from diverse backgrounds tend to be more empathetic, adaptable, and better equipped for the globalized world.
Think about it: your kids could be chowing down on Ethiopian injera one day and learning about Eid the next.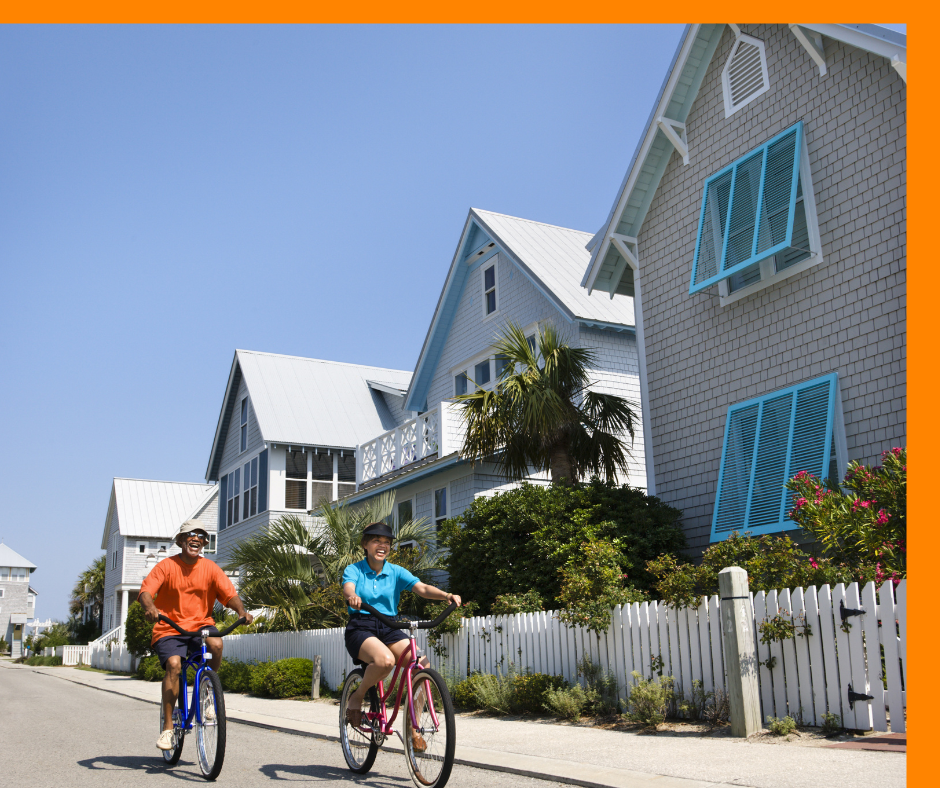 Low Crime Rate: A Breath of Fresh Air
The second pro on our list is the low crime rate.
Fairfax County has a lower crime rate overall than the national average or some neighboring counties and cities. In fact, BestPlaces.net puts the violent crime rate well below the national average. And that provides peace of mind you can't put a price on.
Fairfax County's low crime rate is a noteworthy attribute, and it stands as a testament to the concerted efforts of the community and law enforcement. The low crime rate contributes significantly to the quality of life, making it a desirable place to live and an attractive destination for businesses and visitors.
Additionally, Fairfax County benefits from proactive residents. Neighborhood watches and active homeowner associations contribute to a sense of communal vigilance. When residents look out for each other, it strengthens neighborhood security. People tend to report suspicious activities and work together to ensure their community remains safe.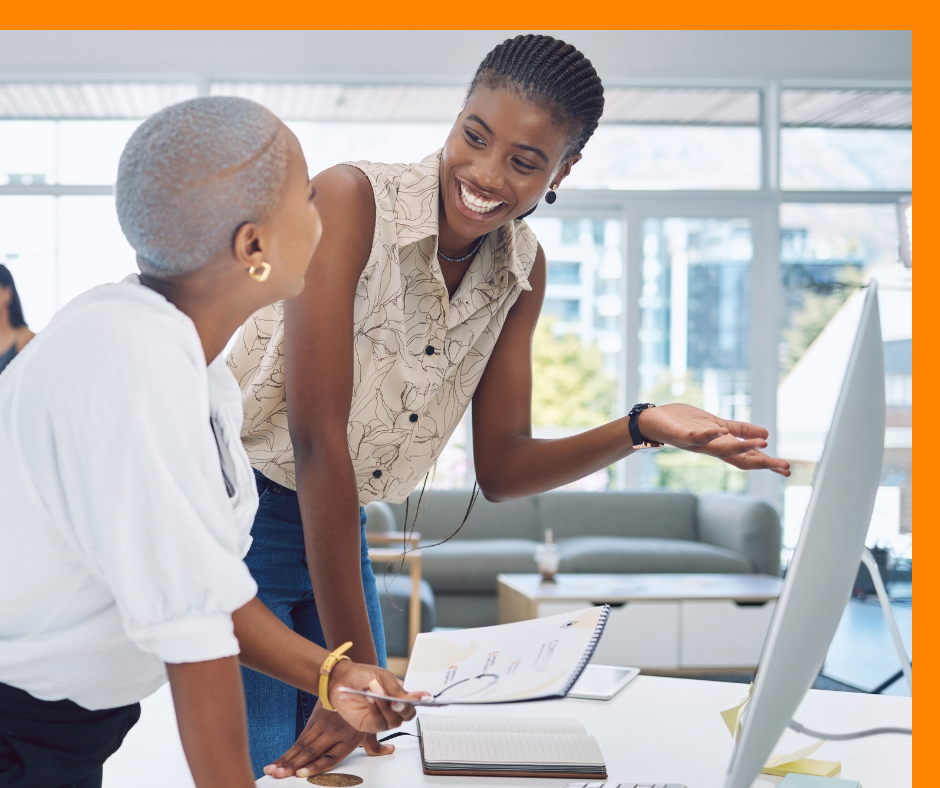 Employment Opportunities: Job Market Goldmine
The third pro of living in Fairfax County is the incredible employment opportunities. You're in one of the strongest job markets in the country here. This should come as no surprise since Fairfax County was the first area in the country to reach a six-figure median income.
Employment opportunities in Fairfax County are quite robust due to its strategic location near Washington, DC, and its diverse economy spanning several key sectors. The county's job market benefits from government, technology, education, and service industries.
For starters, there's the government sector. Fairfax County's proximity to the nation's capital means that many residents work in various capacities for the federal government. This can range from civil service jobs to contracting positions that support the vast array of federal agencies. The presence of the federal government provides job stability that is enviable in other regions.
Fairfax County has earned a reputation as a part of the Dulles Technology Corridor, home to many tech firms specializing in information technology, software development, and cybersecurity. This has become a hotbed for innovation and attracts a skilled workforce. Companies in this sector offer jobs that range from entry-level positions to high-level engineering and managerial roles.
Nearly a dozen Fortune 500 companies are headquartered in Fairfax County. Not to mention, popular companies like IBM, Microsoft, and Google have offices in Reston. Plus, Amazon's new HQ2 has already been a game-changer for job seekers.
Furthermore, because of the high median income and the concentration of skilled professionals, there is a significant demand for professional services. This includes finance, legal, marketing, and consulting services, generating additional employment opportunities.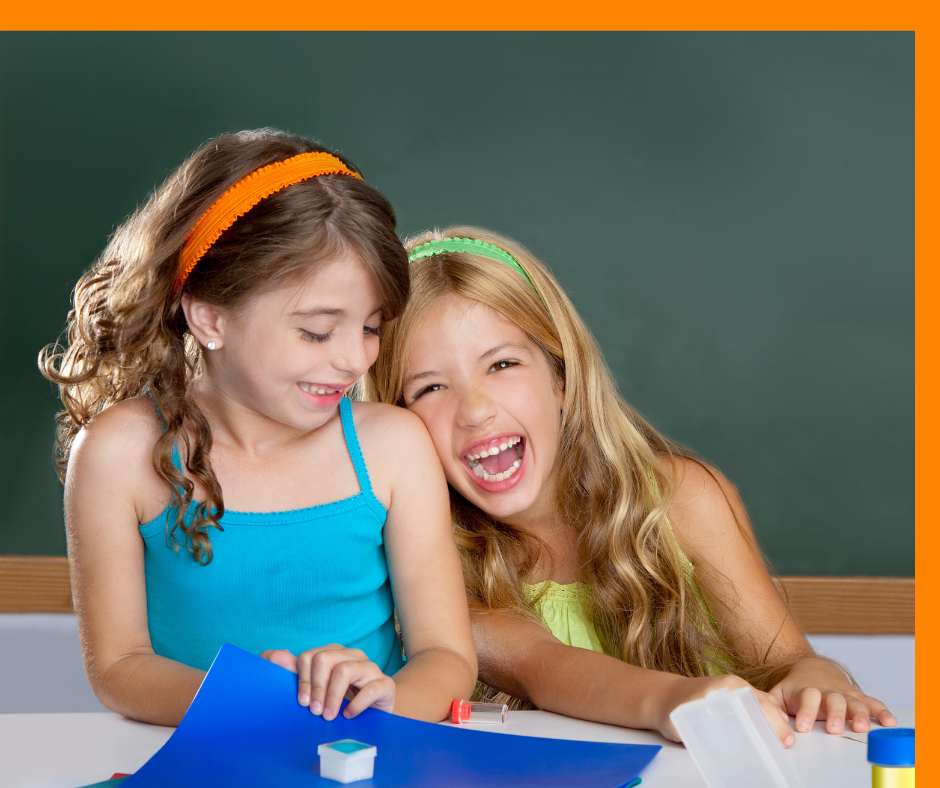 Public Schools: Aiming High for Education
Our next pro is of particular interest to parents and families. Fairfax County public schools set the bar for excellence in education. It's home to Thomas Jefferson High School for Science and Technology—the number one rated in the country. But TJ isn't the only exceptional school in the county.
Fairfax County is renowned for having some of the best public schools in the country, which is a major draw for families considering a move to the area. When you delve into what makes the schools here stand out, several key factors come into play.
First and foremost, there's the investment in education. The community and local government prioritize education, which is reflected in the funding schools receive. This financial support translates into better resources for students and teachers, from advanced technology in classrooms to well-maintained facilities.
Then there's the quality of education. Fairfax County Public Schools (FCPS) is Virginia's largest public school system and one of the largest in the United States. Despite its size, FCPS maintains a high standard of education across its many schools.
Fairfax County schools boast a low student-to-teacher ratio compared to national averages. This is significant because it allows for more individualized attention and support for each student, which can be critical to academic success. Smaller class sizes mean that teachers can spend more time addressing the specific needs of their students, whether that's providing extra help to those who are struggling or challenging those who are excelling.
Going back to the first pro on our list, diversity is another hallmark of our school system. Fairfax County's schools are home to a multicultural student body, with children from many ethnic, cultural, and socioeconomic backgrounds. This diversity enriches the educational experience by fostering an environment of inclusivity and exposure to different perspectives. Students learn to navigate and appreciate a global society, an invaluable skill in today's interconnected world.
The school system's success is also reflected in its graduation rates and standardized test scores, which consistently outperform national averages. The schools offer a wide range of advanced placement (AP) courses and International Baccalaureate (IB) programs, giving students the opportunity to engage in college-level coursework and challenging academic experiences. Students from FCPS often go on to attend top universities and colleges, bolstering the district's reputation for academic excellence.
For parents and families, highly rated public schools are often at the top of the list when choosing where to live. This directly ties into the real estate market; areas with strong schools tend to maintain higher property values.
Public Transportation: Commuting with Ease
Now, on to getting around. Public transport here is the real deal.
Public transportation is essential for many Fairfax County residents to get to and from work daily. The Blue, Yellow, Orange, and Silver Metro Lines all run throughout Fairfax County and connect us to DC and Maryland. The Silver Line metro directly links downtown Washington, DC, and other areas within the metropolitan region. But it also has key stops throughout Fairfax County, including Tysons Corner and Dulles Airport, or even farther to Loudoun County.
Not only can residents take advantage of the metro system, but Fairfax County also has the most extensive public bus in the Northern Virginia region. The Fairfax Connector bus service serves as a local feeder system to the Metrorail stations and other key areas within the county.
Plus, there's slugging—a no-cost, clever way to beat the rush. Slugging allows commuters to carpool with strangers, allowing passengers a quick, cost-free ride and free use of the HOV lane for drivers.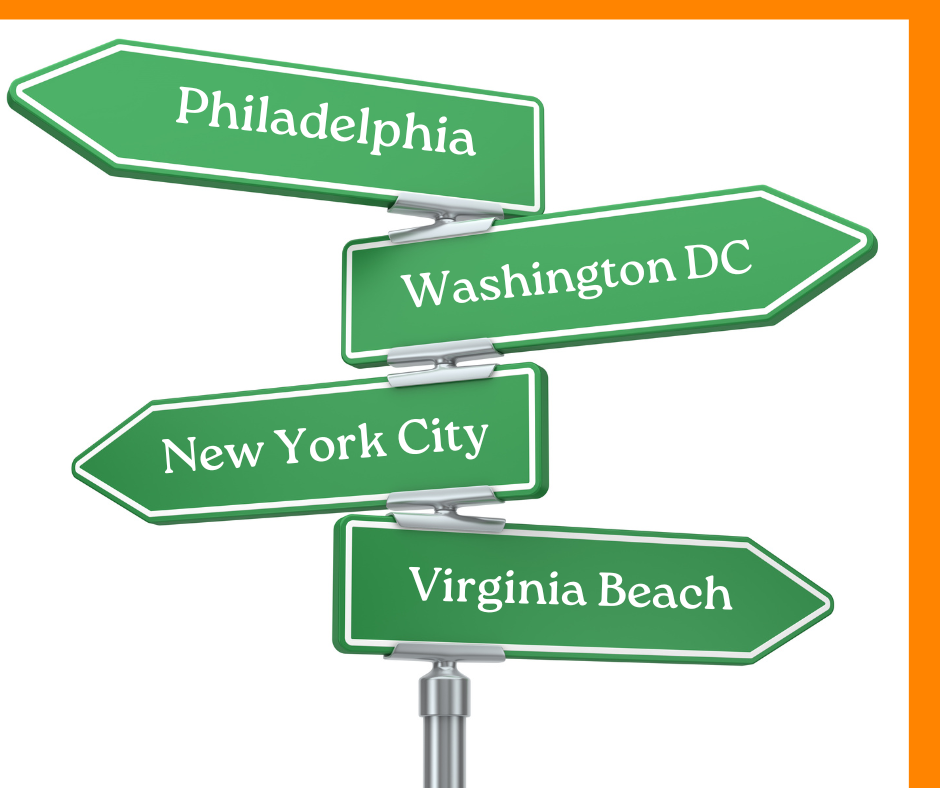 Proximity: Close to… Well, Everything!
Pro number six of living in Fairfax County is the proximity to, well, everything. Want to catch a Broadway show in NYC? Zip up the road. Feel like a beach day or a mountain hike? It's all within reach. History buffs? Get your fix at Colonial Williamsburg. And if thrills are your thing, Busch Gardens is a stone's throw away.
Attractions and Cities in Other States:
Baltimore, Maryland: About an hour's drive from Fairfax County, Baltimore offers a rich history, with its famous Inner Harbor, the National Aquarium, and historic neighborhoods. It's a great destination for day trips or a weekend getaway, offering cultural experiences distinct from those found in DC.
Philadelphia, Pennsylvania: Roughly a three-hour drive north, Philadelphia boasts American Revolutionary sites, vibrant arts, the iconic Liberty Bell, and its famous culinary scene (think Philly cheesesteaks). It's close enough for a day trip but also suitable for a weekend stay.
New York City, New York: The Big Apple can be reached in about four hours by car or quicker by train, making it feasible for a weekend trip. It's a global hub for finance, arts, theater, and dining, offering endless entertainment and professional opportunities.
Beaches: Coastal destinations like Virginia Beach or the beaches of Maryland and Delaware (like Ocean City and Rehoboth Beach) are within a three to four-hour drive, allowing for convenient summer weekend trips.
Williamsburg: A bit over two hours away, Williamsburg is known for Colonial Williamsburg, the historic district and living-history museum, and also offers fun family destinations like Busch Gardens and Water Country USA.
Charlottesville: Home to the University of Virginia, Charlottesville is a couple of hours' drive and offers a combination of college town vibrancy, historical landmarks (such as Monticello, the home of Thomas Jefferson), and a burgeoning wine country.
Shenandoah Valley: Shenandoah Valley and the Blue Ridge Mountains are a draw for those interested in the outdoors, featuring scenic drives like the Skyline Drive and the Blue Ridge Parkway.
Things To Do: Never a Dull Moment
Our final pro to living in Fairfax County is all the fun and exciting things to do. Living here puts you a hop, skip, and a jump from DC's cultural array of concerts, theaters, festivals, you name it. But it's not just about the big city buzz. Local parks offer a slice of the great outdoors for those who prefer a leisurely stroll to a mountain climb.
The Washington DC metro area, including Fairfax County, is a vibrant and historically rich region offering an abundance of activities and attractions for all ages and interests. Here's a look at what makes the area a hub of endless possibilities:
Historical Sites and Museums:
National Mall: This open-area national park in downtown Washington, DC, has impressive monuments and memorials, including the Lincoln Memorial, Washington Monument, and the Vietnam Veterans Memorial.
Smithsonian Museums: A collection of free museums, such as the Smithsonian National Air and Space Museum, the National Museum of Natural History, and the Smithsonian National Museum of American History, offer educational experiences covering various topics.
US Capitol and White House: Tours of the US Capitol building and the White House can be arranged, providing a closer look at the nation's legislative and executive branches.
Cultural Experiences:
The Kennedy Center: It's the nation's busiest performing arts center, where you can catch world-class theater productions, ballets, and orchestral concerts.
National Gallery of Art: Offers an extensive collection of European and American art in two buildings and a sculpture garden.
Ethnic Neighborhoods: Areas such as Chinatown, Little Ethiopia, and others offer cultural experiences and cuisine from around the world.
Family Fun:
National Zoo: Part of the Smithsonian Institution, the National Zoo is free to the public and home to over 2,000 animals, including the beloved giant pandas.
Interactive Museums: Places like the International Spy Museum and the National Children's Museum provide interactive learning experiences that are both fun and educational.
Nature and Outdoor Activities:
Rock Creek Park: A large urban park that offers hiking trails, picnic areas, and even horseback riding.
Great Falls Park: Located just outside of Fairfax County, it provides a stunning view of the falls on the Potomac River, with opportunities for hiking, picnicking, and rock climbing.
Shopping and Dining:
Tysons Corner: One of the largest shopping centers in the country, offering a vast selection of retail stores, eateries, and entertainment options.
Diverse Dining Scene: The DC metro area is known for its diverse food scene, with everything from food trucks and casual eats to upscale dining and international cuisine.
Seasonal Events and Festivals:
National Cherry Blossom Festival: Celebrating the springtime blooming of the cherry trees around the Tidal Basin, it's a signature DC event with parades and cultural performances.
Folklife Festival: An annual event on the National Mall that celebrates living cultural heritage and community traditions.
Sports and Recreation:
Professional Sports: The region supports major sports teams including the Washington Capitals (NHL), Washington Nationals (MLB), Washington Wizards (NBA), and the Washington Commanders (NFL).
Recreational Sports: There are numerous leagues for amateur sports and recreational activities, as well as golf courses, tennis courts, and more.
Political Engagement:
Rallies and Marches: As the nation's capital, DC is a natural location for political rallies, marches, and demonstrations, offering residents and visitors the opportunity to engage with democracy in action.
Weather: Experience All Four Seasons
When we talk about weather as a con, it's about more than just discomfort; it's about the impact on daily life. For those who aren't from around here or aren't fans of such unpredictable and sometimes extreme conditions, it can be a bit of a shock.
For starters, summers here are sticky and muggy. It's the kind of heat that will tempt you to stay indoors and away from all those exciting things to do mentioned in our pros category.
The humidity can be relentless. And when the temperature peaks, it's not uncommon to see the thermometer flirting with the 90s, and at times with the heat index, it can feel like its 100 degrees or more.
When winter rolls around, it's a whole different ballgame. Sure, we're not talking Arctic tundra levels, but it can get bone-chillingly cold. The unpredictable snowfall is another quirk—sometimes it's just a light dusting that looks pretty on your lawn, other times it's enough to shut down the county and cause a bread and milk panic at the grocery store. And while kids may relish in snow days, it's a logistical headache for many residents, especially parents. In such a transient area, many drivers aren't familiar with driving in the snow. I recommend checking the weather and staying off the roads if possible.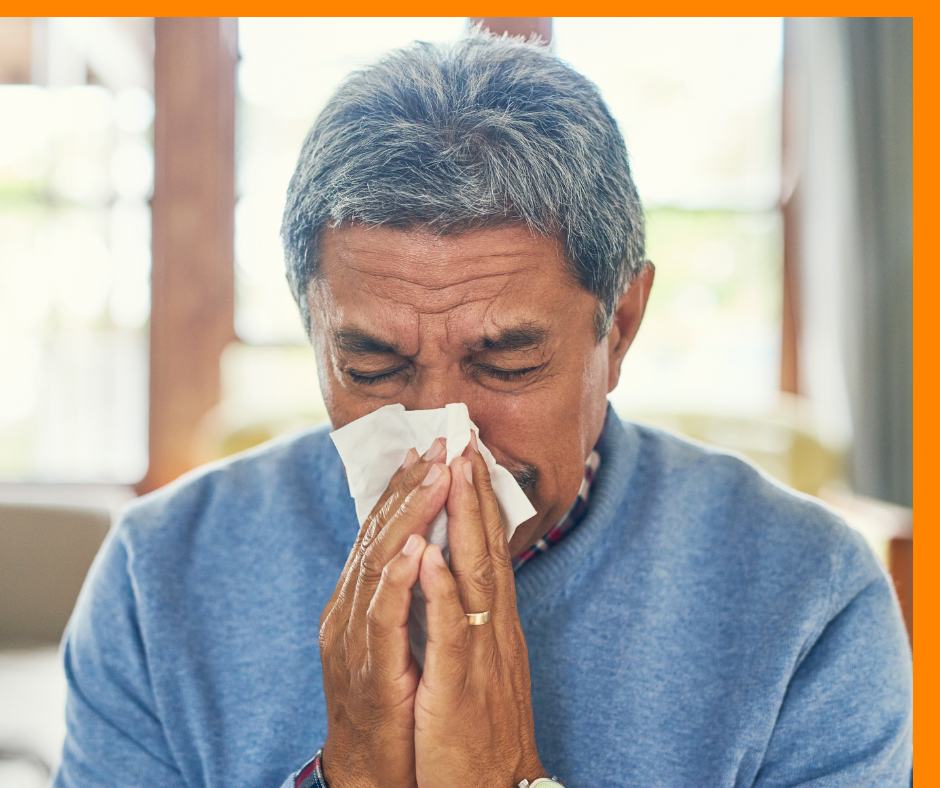 Allergies: Better Carry a Hanky
The second con on our list is allergies. If you thought spring would be your respite, think again. The pollen around here doesn't play nice. The pollen here doesn't just settle—it invades. It coats cars, sidewalks, and playgrounds in a fine yellow dust. And it's not just during spring. Fall's got its own sneaky ways of getting your nose running and your eyes itching. Trust me, I've seen it happen—people moving here suddenly suffer from allergies.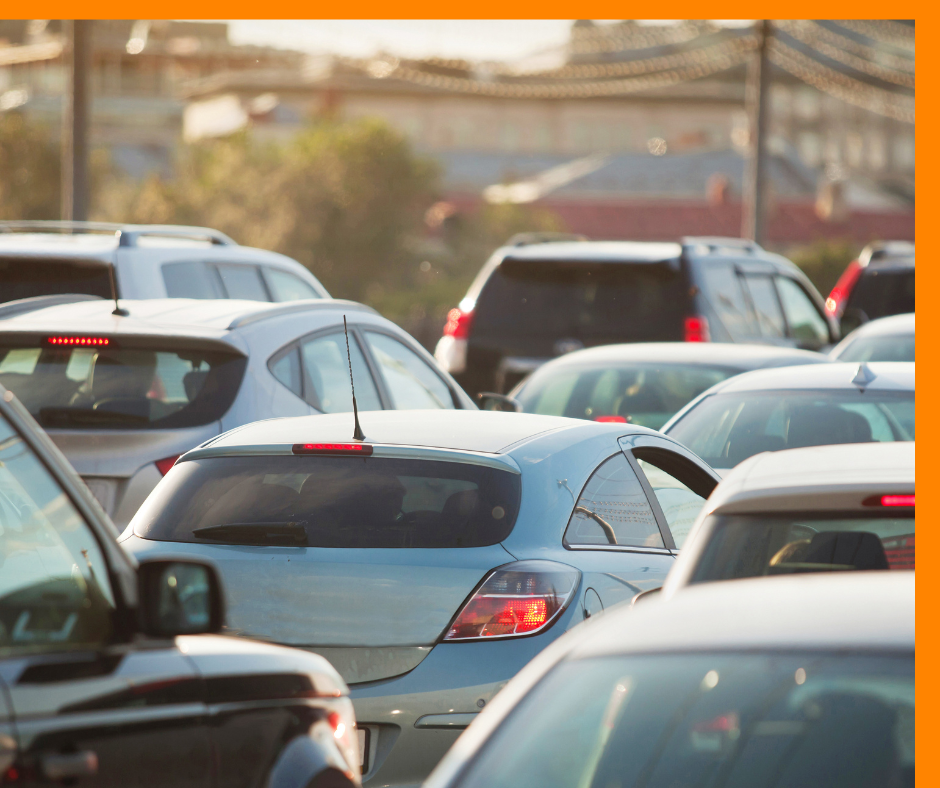 Traffic: Enjoy the Latest Podcasts
The near-constant traffic is the third con of living in Fairfax County. If you thought your city had it bad, the DC Metro area, including Fairfax County, might just have it worse. Ranked 15th in the US for congestion, the roads here are a test of patience.
Fairfax County is part of the larger DC metro area, right? So, it's serving as a hub for thousands of people commuting to and from DC for work. Now, that means during rush hour, the roads are packed. We're talking bumper-to-bumper, stop-and-go traffic that turns what should be a 30-minute drive into an hour-long ordeal—on a good day.
Highways like I-495, I-66, and Route 50—can feel more like parking lots at peak times. And it's not just about the frustration; this kind of traffic can affect your work-life balance. More time on the road means less time with family, less time for hobbies, and essentially, an overall longer work day.
Plus, trying to beat the traffic by leaving early or late often doesn't help much because it seems like everyone else has the same idea.
And you'll still deal with traffic during the weekend—the price we pay for having such great places to visit nearby. With so many events, festivals, and general leisure activities happening around the county and in DC, the roads can get just as congested.
Traffic is definitely a "con" for anyone moving here. It affects your daily schedule and budget (because gas isn't cheap) and can even influence where you choose to live within the county. Because let's be honest, if you can shave even 15 minutes off your commute, it's a win.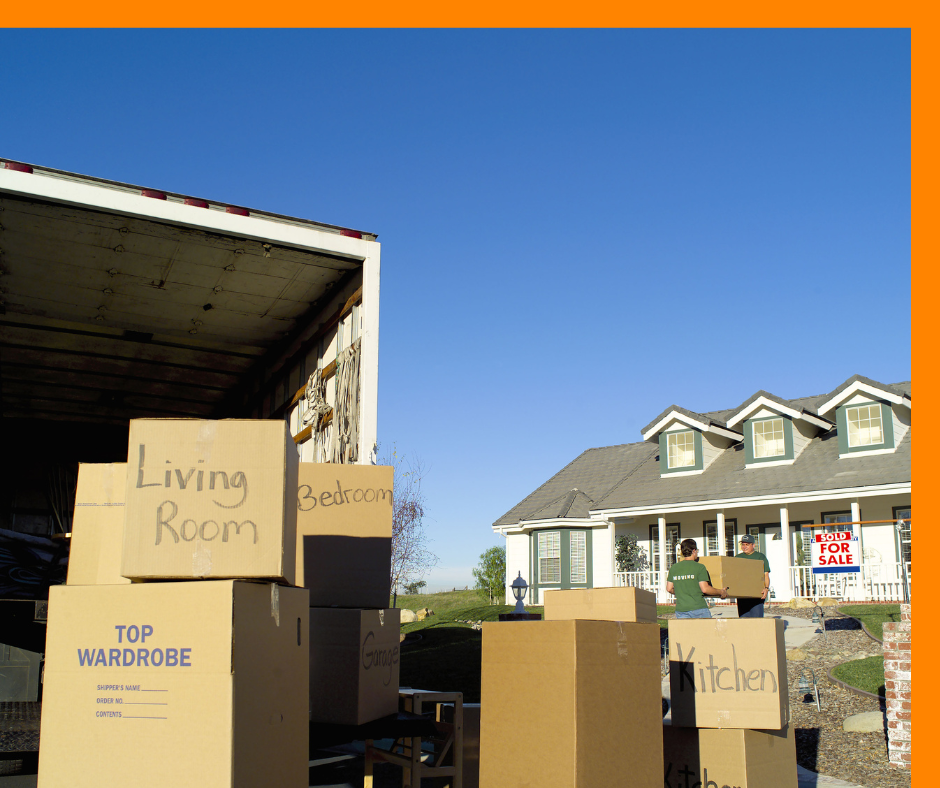 Transient Community: So Long Old Friend
Another thing that's unique to our area is the transient nature of the community. With a high military population and government employees coming in and out, it can be challenging to make those lasting friendships. It's like a revolving door of neighbors and friends—just when you get close, it's time for them to pack up and move on.
Picture this: You've just settled into a nice neighborhood, you're starting to get to know your neighbors, your kids are making friends at school, and then—poof!—many of them move away. This is the reality in a place with a high turnover of residents. It's the reality of many living in Fairfax County. People often come here for a short stint before moving on to their next assignment.
This can make it tough to establish those deep, lasting friendships that turn a place from just a "residence" to a real "community." When families and individuals are always on the move, it's hard to create that sense of stability and continuity that's so important in a community. Neighborhood BBQs, block parties, and carpools can all be affected by the coming and going of residents.
On the flip side, some people see this as a positive because it brings a diversity of people and experiences into their lives that they might not otherwise encounter. You'll make connections with people from all over the world. And if you're fortunate, you may have the opportunity to visit them in your future travels.
Cost of Living: Money, Money, Money, Money
Our next con is the cost of living in Fairfax County. While Fairfax County is affluent, and higher incomes are common, so are the high living costs, especially housing. It's all about location, location, location—and in Fairfax County, that location comes with a premium price tag.
A median sales price of over $600,000 is no joke—more than double the national average. This means that for the same price you might pay for a spacious home with a big yard elsewhere, in Fairfax County, you're looking at a townhome or a condo, possibly with a one-car garage and no backyard to speak of.
But it's not only about where you live. The high cost of living stretches beyond housing. Groceries, utilities, taxes, childcare—these expenses add up quickly and can be substantially higher than in other regions of the country.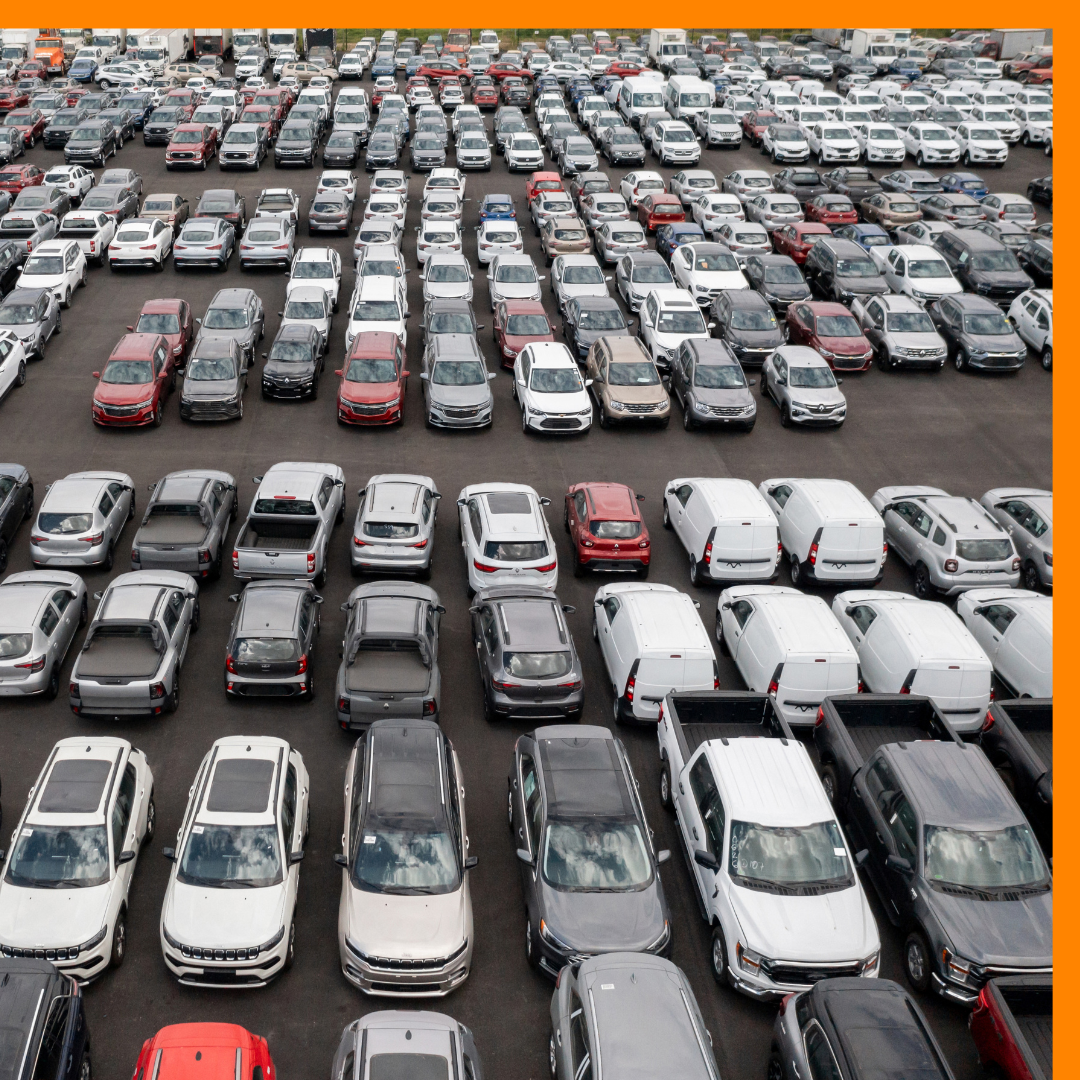 Car-Dependent: Going for a Ride
The final con is the convenience factor—or lack thereof. Fairfax County isn't your walk-everywhere urban dreamscape. It's suburban living, meaning a car isn't just a nice-to-have but a must-have for most.
The truth is, Fairfax County wasn't designed with the foot traveler in mind. It's spread out, and many areas lack the infrastructure for safe and convenient walking. If you're living in one of the urban centers like Tysons or near the Mosaic District, you can walk to shops and restaurants. But these walkable pockets are more the exception than the rule.
For the average resident, your car is your lifeline to work, shopping, and, well, just about everything.
Closing
Fairfax County, with the Washington DC metro area at its doorstep, offers a vibrant, enriching, and dynamic lifestyle that is hard to match. Sure, it has its negatives, too, but as you can see, the pros outweigh the cons.
If you're ready to take the next step in your home-buying journey, click the Perfect Home Questionnaire, and let's schedule a Zoom consultation. We'll talk through your questions and help you prepare for the exciting road ahead.