Is Vienna the Right Fit?
If you're looking for a new home in Northern Virginia, you may have come across Vienna in Fairfax County. And for good reason, Niche.com rates it as the 9th best suburb in the area. But there are reasons it's not number one and more than a few reasons it tops some other communities. Let's take a quick look at some of the pros and cons of Vienna, Virginia.
We'll start with the cons, and if you're still intrigued, you'll be rewarded with the pros towards the end of the post.
Con #1: Cost of Living
We'll start the pros and cons of Vienna, Virginia, with the BIG elephant in the room—money! Living in Vienna isn't cheap. ZeroDown says you need $140K before taxes just to survive here. And that's just the start. The cost of living in Vienna is a staggering 78% higher than the national average.
Con #2: Competitive Housing
Home prices in Vienna are through the roof. Think about this—the average home price nationwide is $487K, but in Vienna, you're looking at around $1.1M. That's more than twice the price and if that wasn't enough, you'll likely pay more than the list price when you do find a home.
Con #3: Higher Taxes
Unlike other areas in Fairfax County, you'll pay taxes to both Fairfax County and the town of Vienna. The total property tax in Vienna at the moment is $1.3225 per $100 of assessed value, with $0.195 going to the town of Vienna. That may not seem like much but with Vienna's average sales price of $1,100,000, you're looking at a tax bill of $14,500.
Con #4: Limited Employment Opportunities
Chances are you won't work in Vienna. Unless perhaps you work for Navy Federal Credit Union. No other corporate giants are headquartered in Vienna. This brings us to our final con, traffic.
Con #5: Traffic
Brace yourself for so quality time in your vehicle, especially on I-66 and I-495. Vienna's got more jams than an album on the Billboard Top 20. To get around this, many locals adjusted their commuting habits, and you're bound to do the same too. If you can you'll want to be on the road as early as possible.
And I wouldn't advise relying too much on the estimated travel times you see on Google Maps. On any given day you may run into unexpected delays and heavy congestion.
But hey, that's more podcast time, right?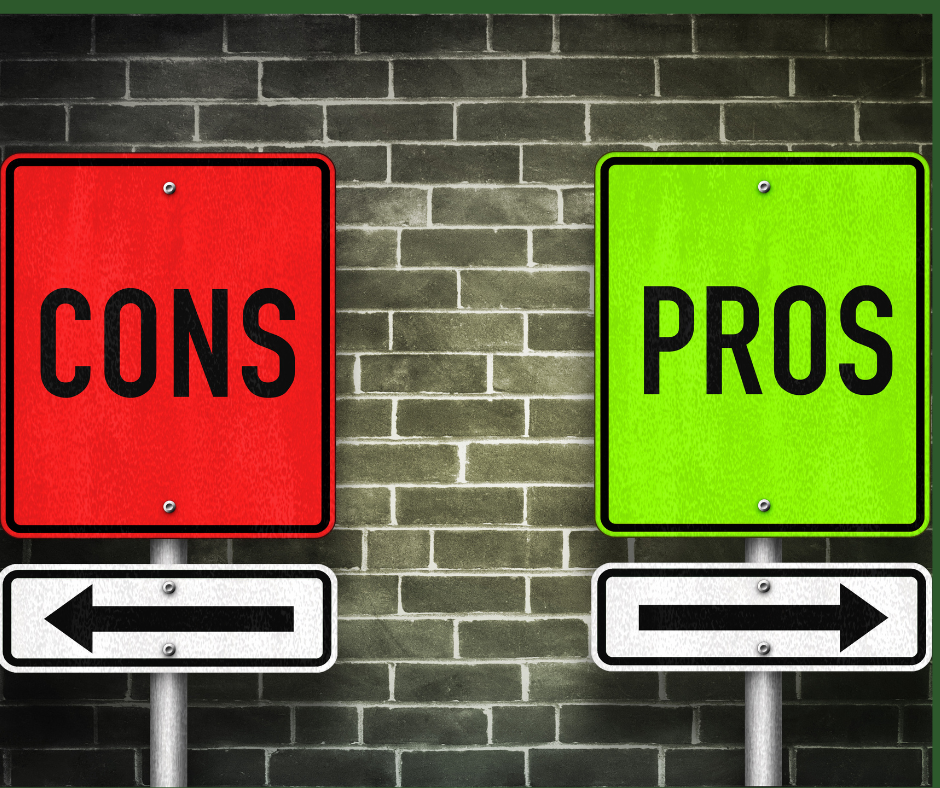 Pros of Living in Vienna
Pro #1: Ease of Commute
You may be scratching your head with this first pro after reading our list of cons. But despite the traffic Vienna's proximity to other popular areas and its network of highways make for a nice combination for commuters. With 267 to the north, 495 to the east, and 66 to the south, you can head in any direction with minimal fuss. Vienna's just two miles away from Tysons, eight miles from Reston, 16 miles from The Pentagon, and 17 miles from Washington, D.C. The relatively short distance to Fairfax County's major employment hubs may even make up for the limited employment opportunities in town.
Pro #2: Top-Notch Public Schools
Vienna is also touted by Niche as one of the best places in Fairfax County to raise a family. And that's due in part to the high-rated top-notch public schools. And according to Public School Review, Vienna has one of the highest concentrations of the best public schools in Virginia. At every grade level, parents in Vienna have to expect exceptional schools. And the schools in the area, from Wolftrap Elementary to Langley High, have delivered.
Pro #3: Nature
Fairfax County boasts some jaw-dropping natural beauty, and Vienna is no exception. So, whether you're a nature lover or simply craving a change of scenery, Vienna has you covered with an abundance of lush green spaces to explore.
My personal favorite is the 95-acre oasis at Meadowlark Botanical Gardens. Each season transforms the park into something else, making it feel like you've stepped into an entirely new park every time you visit.
Another worth mentioning is Wolf Trap National Park. This is the only park in the country solely dedicated to the performing arts. Throughout the year, you'll find yourself immersed in a whirlwind of cultural experiences, from enchanting opera performances to foot-stomping country music concerts. It's a playground for creativity and a haven for art enthusiasts.
Pro #4 Community Centric
Vienna has a small-town vibe that'll make you forget you're just a few miles from D.C. Vienna's events for days, making it the perfect place to network or just hang out.
What's truly exciting about gatherings here, though is that the local businesses and institutions stand front and center in the most-anticipated festivals in town.
ViVa! Vienna! It is the biggest event of the year, welcoming you to enjoy food, music, crafts, amusement rides, and more, with proceeds going to over 70 local organizations. Vienna Restaurant Week proudly showcases the culinary offerings of Vienna's local restaurants, such as the iconic Bazin's on Church and Jammin Java. Then there's Chillin' On Church, where block parties come alive with mouthwatering food, local brews, foot-tapping music, and family-friendly activities galore.
Pro #5 Convenience
Even with its small-town feel, you're never more than a few steps from your favorite creature comforts. Church Street and Maple Avenue are the heartbeats of Vienna. One has your cozy, local shops; the other has your Chipotles and Starbucks. It's like yin and yang; you get the best of both worlds, all just outside your doorstep.
So there you have it, the pros and cons of Vienna, Virginia. How do you think it measures up to other areas in Northern Virginia? If you're ready to take the next step in your home-buying journey, click the Perfect Home Questionnaire, and let's schedule a Zoom consultation. We'll talk through your questions and help you prepare for the exciting road ahead.